The Word of Water Pastel Workshop - April 27th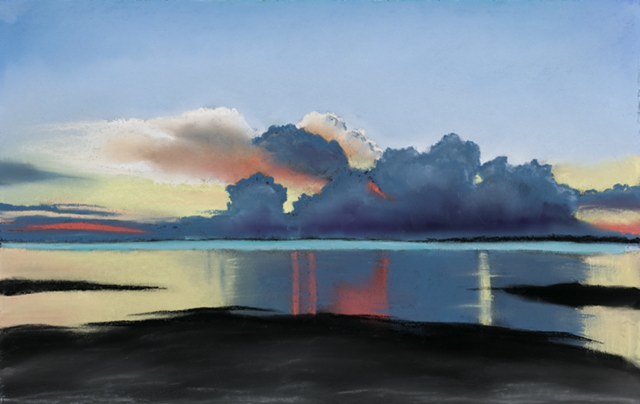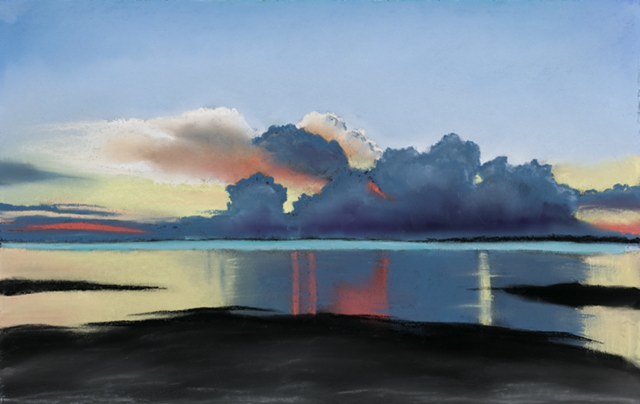 sold out
The Word of Water Pastel Workshop - April 27th
Water and sky. They speak to our souls. Saturday, April 27th, join us to consider The Word of Water in your life. It speaks to each of us differently…affects us, just so. And, that water has powerful ripples.
So, how is it for you? Do you feel most connected when you're splashing in a mountain stream, floating on country pond, scrunching the sand under your beach-bound toes, or rocking on waves of a sundrenched lake? What is that about? How does it feel? When you take the time to listen, what do you hear in your spirit? Deep down, what is it calling you to remember?
Venture back or explore a new waterline, entirely. On a beautiful Colorado spring day, artist, Sue Shehan will help lead all levels of creators to play with pastels — exploring whatever bobs to the surface. Drench yourself in the sights and sounds of a restorative shore…no art experience is necessary, just come ready to respond the call of the deep. You will receive as much or as little assistance as you'd like.
How the day lays out: Come a little early for to get settled, grab coffee and a light breakfast. We will wade into group teaching time, discussion, and personal reflection to inspire what comes next. After lunch, we will dive into soul-soaking time to create!
Project Medium: Pastel on paper. (If you have a picture of a particular body of water you'd like to capture, bring it along).
Facilitators: Sue Shehan and Amy Pierson
Cost: $80*
Time: 9am-3pm (come a bit early to grab some coffee and get situated)
Registration closes: Monday, April 22nd*
Location: The Cottage, 3198 E. Belleview Ave. (SW corner of E. Belleview & S. Steele Street—enter on S. Steele)
Check out more of Sue's artwork here!
*Due to material costs, this amount is non-refundable after April 15.